Eldora False Lashes Game Of Thrones Nathalie Emmanuel
🚨 SPOILER ALERT 🚨 You may want to make sure you're up to date with the latest episode of Game Of Thrones (season 8 episode 4 - 'The Last of the Starks') before you read on as there may be some spoilers!
Hollyoaks, Furious 7, Game Of Thrones… we're so excited to announce that the incredibly beautiful, talented and lovely Nathalie Emmanuel has worn some of our vegan lashes! Ella attended Nathalie's recent 30th birthday party at Restaurant Ours in London, where Eldora False Lashes was one of the sponsors!
Who Is Nathalie Emmanuel?
You may know Nathalie Emmanuel from seeing her on-screen playing mysterious Missandei in HBO's blockbuster Game of Thrones, but did you know that Nathalie is vegan, the face of Reebok PureMove bra and teaches yoga too?! She's a very busy lady!
Nathalie Emmanuel And Eldora Vegan False Lashes

We gifted Nathalie The Buttercup Collection Lash Box Set for her birthday. She wore some of our faux mink eyelashes for her party, trimming them first for the perfect fit and loved them. We think you'll agree, she looked bea-u-tiful! Eldora products are all 100% vegan; perfect for Nathalie's lifestyle and beliefs.
Missandei From Game Of Thrones

Ok, let's just get straight to what we're all currently thinking and talking about - Missandei's fate in the latest episode in Game of Thrones!
Missandei of Naath has been in Game of Thrones since season 3, becoming one of Dany's closest friends and most trusted advisers, but sadly that's now ended, and what an ending! After being captured by Cersei's forces, Missandei was beheaded by the Mountain in front of Dany, Grey Worm and what's left of their army. Her last word was "Dracarys", meaning 'dragonfire'. What did you think of this latest episode? We can't wait to find out what happens next!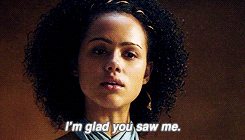 Daenerys Targaryen Game Of Thrones
Daenerys Stormborn of House Targaryen, the First of Her Name, Queen of the Andals and the First Men, Protector of the Seven Kingdoms, the Mother of Dragons, the Khaleesi of the Great Grass Sea, the Unburnt, the Breaker of Chains; there's no denying that Daenerys Targaryen is a strong, inspiring and beautiful woman, with many names!
Wait, is that Emilia Clarke?! Check out this amazing makeup look from Charlotte Palmer MUA using our H167 Human Hair False Lashes! Whether you're going to a fancy dress or just sitting watching the latest Game of Thrones episode at home, we recommend giving this look a go!
"Dracarys!" 🐲🔥👑
---