Who Is Charlotte At Eldora False Eyelashes?
Charlotte is our Customer Service Advisor and has been part of the Eldora team since summer 2017.
Eldora Staff Profile: Charlotte - Customer Services
What did you do before Eldora?
I was a freelance makeup artist.
What's an average day like for you at Eldora?
The days are always different but an average day at Eldora includes creating the Eldora Newsletter and talking to lots of our customers. Answering and solving queries and questions they may have and be at hand to help with all of their needs. Not only this, but I am always furthering and building relationships for future brand collaborations, events and masterclasses!
Which Eldora lashes are your favourite and why?
At the moment, my favourite Eldora lash would have to be M110 Multi-Layered False Lashes - so underrated too!
Which lash represents you the most from The Buttercup Collection?
Lala lash, as it represents always chasing your dreams, which is what I'm doing when I'm not day dreaming!
Do you have a false lash / beauty top tip?
When applying false eyelashes, always allow the glue to dry for at least 60 seconds before applying! This makes your life so much easier!
What's your favourite thing about working at Eldora?
I love that we can have a voice when it comes to new ideas or products, and that we can all collaborate to make something new and amazing. I also love that we are an all female team-girl power!
Favourite music to listen to at work?
RADIO 1 😊
Favourite thing to eat for lunch?
Anything vegetarian!
Which celebrities beauty styles do you admire?
I always love Lady Gaga's beauty looks!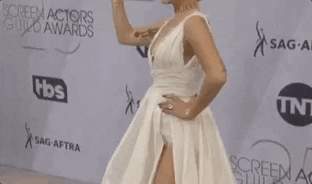 Three beauty items you couldn't live without?
My eyebrow pencil, moisturiser and lip balm!
Which make-up artists do you follow on social media?
I follow Carli Bybel, Nikki tutorials and many more. My favourite is Carli though!
Most embarrassing beauty look you've had?
Probably on my prom when I wore silver and blue eye shadow (to match my prom dress) and it was up to my eyebrows, which were not even pencilled in!
What do you like doing in your spare time?
I love doing anything outdoors; yoga, cooking and reading.
Favourite thing to do in Manchester?
I'm not from Manchester but I do love the Manchester Christmas Markets.
Favourite TV show / film?
I would have to say 'New Girl' is my favourite TV show at the moment!
Do you have any pets?
Yes a cat called Blossom who thinks she's a human.
Favourite holiday or dream destination?
One of the best places I've been to is Santorini Greece, but I've always wanted to visit Hawaii!
What would you like to see Eldora doing in the future?
I would love to see Eldora branching out further from eyelashes and maybe do other beauty products.
Charlotte x