Who Is Bryony At Eldora False Eyelashes?
Bryony works in customer services and is also in charge of our Instagram, Facebook and Twitter accounts, so she's a busy lady! She started with the company at the beginning of 2018.
Eldora Staff Profile: Bryony - Social Media
What did you do before Eldora?
Worked in retail.
What's an average day like for you at Eldora?
Within my role one day is very different to the next. Emails, social media, creating content, finding relevant trends and building relationships with brands. I have a set PR day where I find potential gifting influencers and make up artists to try out our lashes.
Which Eldora lashes are your favourite and why?
H167 Human Hair False Lashes will always be one of my top three. They were the first lash I ever tried when I discovered the brand. I love how the band is so light; it feels as though the lash is my own. Every time I wear them I'm always complimented on them.
I just love M111 Multi-Layered False Lashes too. I think they're absolutely perfect for creatives, as they look good at every angle on camera.
Which lash represents you the most from The Buttercup Collection?
Fairy Dolly - not only because it's my favourite, but it represents creativity and individuality. Although I'm not a makeup artist, I'd say I'm quite a creative person. I love thinking of new ideas and creating. My mind sometimes goes in to overdrive and my ideas are a little crazy but those idea's just represent me and Fairy Dolly is the idea to enable everyone to be unique, and that's what I stand by!
Do you have a false lash / beauty top tip?
Lash top tip when applying the glue: I leave it for quite a while. I would say a good 3-4 minutes as the glue is tacky and the lashes go on so much more easily. Also within the drying time it means more time to finish the face off!
What's your favourite thing about working at Eldora?
I have free range in what I can do. I love that Ella gives me the responsibility to create new ideas, and of course, all the makeup and lash tips I've picked up along the way. 
Favourite music to listen to at work?
Old school R&B.
Favourite thing to eat for lunch?
Prawn Linguine.
Which celebrity beauty styles do you admire?
Perrie Edwards, Sarah Ashcroft, Carli Bybel and Freya Killn.
Three beauty items you couldn't live without?
Mascara, concealer, bronzer.
Which make-up artists do you follow on social media?
I follow many from my local area, just for support. I'd say Hollie Flynn and MakeupByMikey are the top ones.
Most embarrassing beauty look you've had?
When I was in college,  I ran out of eyebrow pencil so decided to use black eyeliner instead - worst mistake!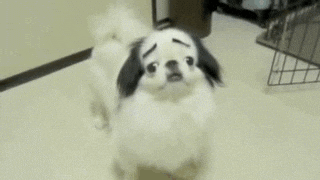 What do you like doing in your spare time?
Shopping! I spend a lot of time with my family too as we're all really close.
Favourite thing to do in Manchester?
Socialising and shopping. I think Manchester is such a perfect place to do both!
Favourite TV show / film?
Friends, Crazy Stupid Love, Happy Feet.
Favourite fashion magazines?
Do you have any pets?
One dog, two rabbits and millions of fish!
Favourite holiday or dream destination?
Favourite holiday was to Lanzarote with my family for New Year. Dream destination is Bali, and New York is definitely on my bucket list.
What would you like to see Eldora doing in the future?
Cosmetics and masterclass hosting with all our products.
Bryony x